The newest member of the Rise & Wake Up family, Marianne Star comes to us all the way from her hometown of Albuquerque, New Mexico. A graduate of the School of Journalism & Media Studies at San Diego State University, Marianne made headlines with her college reporting on a San Diego surfing competition that was revealed to be a front for an illegal crime syndicate that was smuggling komodo dragons and other endangered species into the United States.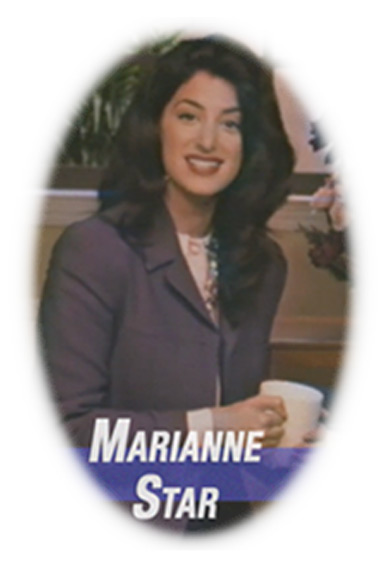 Marianne worked briefly as a breaking news reporter for KRIX 8 in Grand Junction, Colorado, where she gave locals all the latest updates on snow conditions, bear sightings, and high school soccer tournaments. She left that role to take on a morning anchor position at KWRY 9 in Bismarck, North Dakota—but that only lasted six months as the spotlight and California sunshine was calling and Marianne quickly accepted an offer to join long-time host Chip McNeely at Rise & Wake Up in 1991.
The Rise & Wake Up audience has been thrilled with the addition of Marianne to the show, noting that she has brought a thirst for hard-hitting news with a perky attitude and a welcome female perspective.